WISE PENNY $1 SALE – THIS FRIDAY AND SATURDAY (10am-5pm)!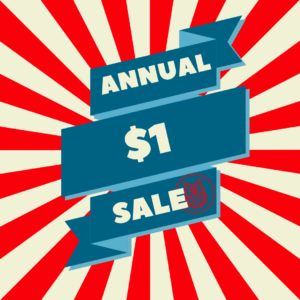 It's finally here! The long-awaited $1 Sale will be taking place this Friday, September 30 and Saturday, October 1 from 10am-5pm! Come and find great deals on select items for $1!
*Sale excludes Women's Better Dress, Men's Suits & Blazers and Sports Coats, and Housewares.