WE CAN'T WAIT TO SEE YOU AGAIN!
The Wise Penny welcomes our loyal customers and new visitors to the store! Upon your visit, you'll notice some new safety protocols, merchandise layouts and revised hours, all to protect the health of our customers and staff. Masks are required upon entry and during your visit to the store. You'll also notice a refresh of the store, showcasing our history in the community and our ties to the Junior League of Baltimore. We hope that you'll love it as much as we do!
HOURS
Currently, we are open with limited days and hours, but we expect to expand these times in the future.  For now, we are open Thursday through Saturday, 10am-5pm.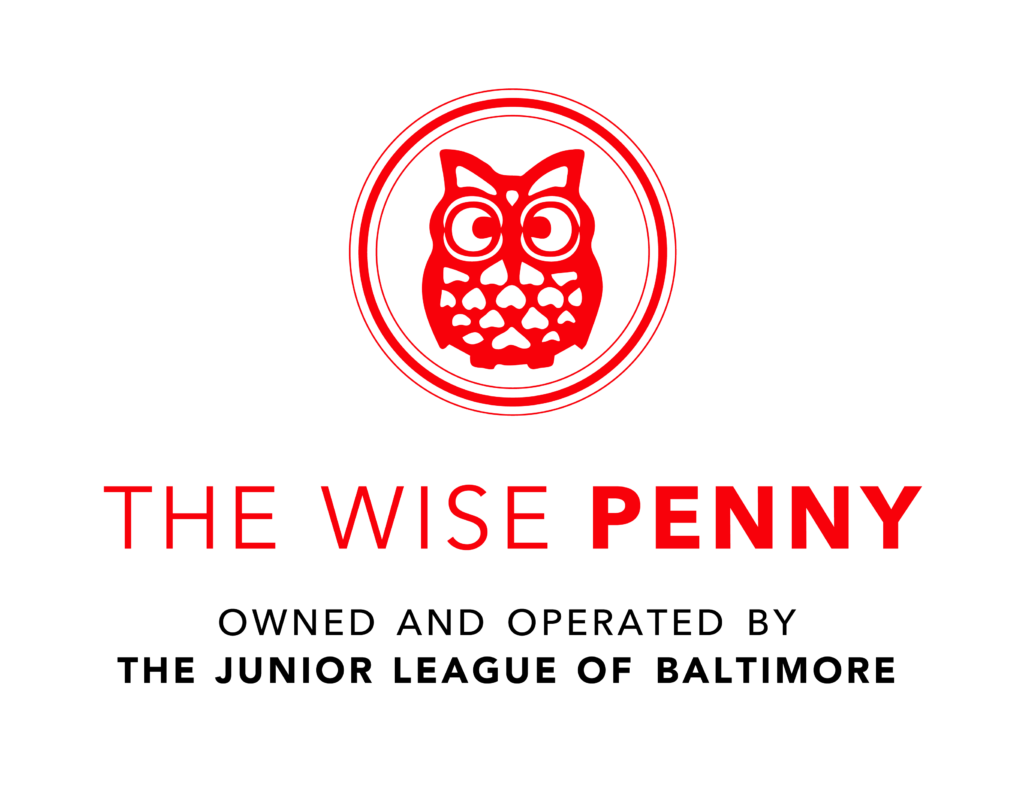 DONATIONS
We are now accepting donations again, though some changes to our donation policies and procedures have been made in order to ensure that we are able to receive and process donations with the appropriate safety protocols in place.
Click here to review our list of what items we are and are not able to accept, as well as our new donation procedures.
OUR HISTORY
The Wise Penny, located at 5902 York Road, Baltimore, MD 21212, is a thrift store owned and operated by the Junior League of Baltimore. The shop provides quality new and "gently used" clothing and household items at affordable prices. Proceeds are used for funding community projects. Since opening in 1970, The Wise Penny has raised over $2.5 million to support the Junior League and its programs.
The Wise Penny was awarded Best Designer Thrift Store 2012 and Best Shop for Bargain Hunters by the City Paper! Shop with us today and discover your own fabulous finds.
BE SURE TO FOLLOW THE WISE PENNY ON FACEBOOK AND INSTAGRAM TO SEE SOME OF THE LATEST ITEMS IN THE STORE, RECEIVE NOTIFICATIONS ABOUT POP-UP SALES, AND GET UPDATES ON OUR STORE SCHEDULE!