Young Woman Leadership Scholarship
The Junior League of Baltimore will announce the 2022 Young Woman Leadership Scholarship in Spring 2022. This annual scholarship program awards $2,000 to a Maryland female graduating senior who has performed outstanding leadership during her high school years. The Junior League of Baltimore is an organization of women committed to developing the potential of women and improving communities through the effective action and leadership of trained volunteers. To be considered for this scholarship, applicants must meet the following criteria:
Has an outstanding leadership record, has achieved academic success, and shows the promise of continued success;
Resides in Maryland and attends a Maryland public, charter, private or parochial high school in one of the following counties: Baltimore City, Baltimore County, Howard County, Anne Arundel County, Carroll County, or Harford County; 
Is a female graduating senior with plans to matriculate to an accredited, two- or four-year, post-secondary institution in Fall 2021. Applicants must provide verification of college enrollment. Funds will be paid directly to the college or university in which the student enrolls, in the student's name; and
Is not a current member or immediate relative of a current member of the Junior League of Baltimore. 
The scholarship application for 2021 is closed. The scholarship recipient was notified by May 20th and will be honored at a Junior League of Baltimore's general membership meeting. Scholarship funds will be paid directly to the post-secondary institution to be attended by the recipient.
For any questions, contact scholarship@jlbalt.org.
Visit this page to make a gift to the Scholarship Fund.
---
Spotlight on our 2021 Scholarship Winner: Camille Young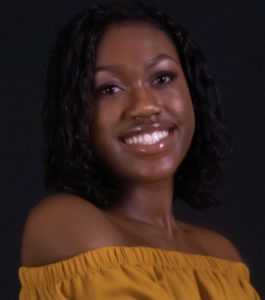 The Junior League of Baltimore has presented its 2021 Young Woman Voluntarism Scholarship to Camille Young of Long Reach High School in Howard County. The annual scholarship program awards $2,000 to a Maryland female graduating senior who has performed outstanding volunteer service throughout her high school career.
Ms. Young is the Committee Head of Outreach and Mentoring for the Scholars Leadership Program, where she specializes in mentoring middle and high school-aged girls. The Scholar Leadership Program is a service-based honor society for women of color that encourages them to excel academically and build upon their leadership skills. In addition, Ms. Young collaborated with her principal and building staff leaders to develop a series of highly attended, virtual student check-ins designed to support students, answer questions and help determine any needs moving into the start of the school year during the pandemic. As a result of her initiative, leadership and collaboration, the school was able to connect and engage with students before they logged into the start of school.
Ms. Young sought to take GT and AP level courses and is currently in the top 5 percent of her class. As a valuable member of Delta Scholars and National Honor Society, Co-Captain of Poms, and the President of the Student Government Association, Ms. Young is highly regarded by students, faculty and the community.
Ms. Young will be attending historic Spelman College in Atlanta, Georgia, in fall 2021.