MISSION STATEMENT
The Junior League of Baltimore is an organization of women whose mission is to advance women's leadership for meaningful community impact through volunteer action, collaboration, and training.
---
DIVERSITY & INCLUSION STATEMENT
The Junior League welcomes all women who value our Mission. We are committed to inclusive environments of diverse individuals, organizations, and communities.
---
HEADQUARTERS
In the summer of 2009, The Junior League of Baltimore opened a permanent headquarters location at 5902 York Road, Baltimore, Maryland 21212, in the Govans Neighborhood, on the corner of York Road and Rosebank Avenue, three blocks south of the intersection of Northern Parkway. We are one block from Belvedere Square and directly next to the Senator Theatre.
Please follow this link for directions to 5902 York Road.
---
SUPPORT STAFF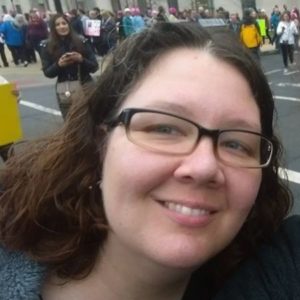 Jessica Donohue, Office Manager
jessica@jlbalt.org
Office hours by appointment only.
Jess has served as the JLB Office Manager for 14 years and counting! She is a Project Director at Johns Hopkins Bloomberg School of Public Health, working on the longest running observational study of people living with HIV and people vulnerable to HIV.  She is also a consultant for the Mid-Atlantic P.A.N.D.A. (prevent abuse and neglect through dental awareness), which allows her to support projects related to Intimate Partner Violence and Human Trafficking. Originally from South Jersey, Jess is a graduate of Montclair State University with a B.A in psychology and UMBC with a M.A. in Applied Sociology. She and her partner reside in the County where their lives are dictated by three cats.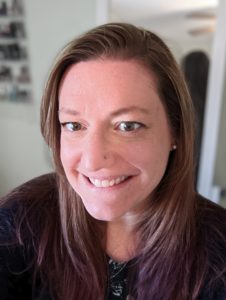 Joanna Bradley, Business Coordinator
accounting@jlbalt.org
Office hours by appointment only.

Joanna is excited to join the Junior League as the Business Coordinator. As a graduate of the University of Maryland and Carnegie Mellon University, she has held a variety of jobs throughout her career and is proud to bring her diverse experience to this role. Joanna currently works full time as the Office Coordinator at Second Presbyterian Church in Baltimore City. Joanna resides in the County with her husband and two kids.