2020-2021 JLB Board of Directors

President / Grier May
Grier has been a member of the Junior League since she joined in Winston-Salem, North Carolina in 2013. Friends encouraged her to join because it would be a great way to make new friends and get involved in the community. There, she was involved with various projects, including Kids in the Kitchen and the Goler Community Garden. Since transferring to the Junior League of Baltimore in 2017, she has served on the Partnership & Service Committee, Chair of the Transfer & Reclamation Committee and as the President-Elect.
Professionally, Grier is a Planning Consultant at Fidelity Investments. She is a graduate of Wake Forest University with her B.A. in Economics and minor in Mathematics. After working in financial services in Baltimore for 5 years, she returned to Wake Forest for her M.B.A. and graduated with a double concentration in Marketing and Financial Analysis in 2013.
Grier is a native of Baltimore, thrilled to be back in the area and involved in the community. When she is not working or volunteering, she enjoys spending time with friends and family and her cat, Emma. She lives in Stevenson.
President Elect / Christine Peterson


Treasurer / Marla Block Mendelson
Marla has been a member of the Junior League of Baltimore since 2015. She served on the Communications Committee (2015-2016) and the Investment Committee first as a member and then as its Chair (2017-2019).
Marla is a finance executive and CFA charterholder, having previously worked in investment banking in New York and Washington, DC.  She co-founded a medical technology company and is a seasoned Chief Financial Officer.   In addition to her service with the Junior League, she is an executive committee member and Chair-Elect of the Board of Directors at Goucher College Hillel.  Marla also founded a non-profit organization to teach fiscal literacy to high school and college students in Pittsburgh.
She is a graduate of Smith College (BA) and Carnegie Mellon University (MBA) and held a visiting fellowship at Harvard University in finance.  Originally from New York City, she now lives in Owings Mills with her husband Michael and son Zachary.  In her spare time, Marla enjoys photography and bird watching.
Secretary / Kara Beverly
Kara is a graduate of Villanova University and the Howard University School of Law. An experienced labor & employment attorney, Kara currently investigates reports of discrimination,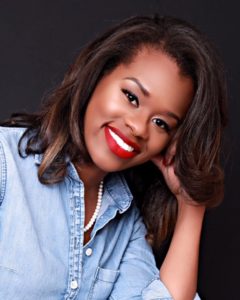 harassment, and sexual misconduct at Johns Hopkins University and trains University community members on how to prevent all forms of discrimination in professional and academic environments.
In addition to the Junior League of Baltimore, Kara counts it a privilege to serve as a leader within other dynamic organizations that seek to improve the lives of women and families in Baltimore City. She is the President of the Board of Directors of the Women's Housing Coalition, an organization committed to breaking the cycle of homelessness by supporting families and individuals with permanent and affordable, service-enriched housing. An active member of Alpha Kappa Alpha Sorority, Incorporated, Kara serves as the Parliamentarian of the Psi Phi Omega Chapter (East Baltimore) and an appointed member of the sorority's North Atlantic Region Constitution & Bylaws Committee. She also serves on the Young Hearts Board, the young professional arm of the American Heart Association-Maryland. A Prince George's County, MD native, Kara lives in Towson and enjoys spending time with her rescue dog.
Communications Vice President / Elizabeth Unaeze
Membership Vice President / Sarah Ebeling
Sarah has been a member of the Junior League of Baltimore since the fall of 2015. She joined the JLB as a way to engage with other like-minded women and give back to the community.  Prior to her role on the Board of Directors, she served in every capacity on the Wise Penny Committee – as member, Chair-Elect, and most recently, Chair.
An alum of the JLB's neighbor, Loyola College in Maryland (now Loyola University Maryland), Sarah earned her B.A. in History with a Minor in Gender Studies.  She then continued her professional studies and graduated from the University of Baltimore School of Law.  
Professionally, Sarah is an attorney at the Law Offices of Frank F. Daily, P.A. She focuses her practice on the defense of insureds involving personal injury, construction, and environmental tort claims in both state and federal court.  In her experience, she has also represented classes of consumers harmed by violations of federal consumer protection laws as well as individuals involved in business-related disputes.  She is actively involved in the Maryland State Bar Association, most recently serving as Chair of the Maryland Oyster Recovery Project, a subcommittee of the Young Lawyers' Public Service Committee, and the Baltimore County Bar Association.
In her free time, Sarah enjoys traveling, completing DIY home renovation projects, antiquing and thrifting (especially at the Wise Penny), boating, and spending time with her husband and newborn son.
Community Impact Vice President / Josephine Bahn Jennison



Josephine (Jo) has been a member of the Junior League of Baltimore since 2017.  Previously, she served as Chair-Elect and Chair of the Fund Development Committee.  Originally from a small town in the Poconos, PA, Jo joined JLB as way to grow personally and professionally in a new community.
Professionally, Jo is an Honors Attorney at the Federal Deposit Insurance Corporation.  Previously, she served as a federal judicial law clerk in the Eastern District of Pennsylvania.  Jo is licensed to practice law in New York and D.C. and received her Bachelors in History and Political Science at Saint Joseph's University and earned her J.D. from New York Law School.
In addition to the Junior League of Baltimore, Jo is active in several other organizations including the Back on My Feet Young Professionals Board, the Bethesda Chevy Chase Rescue Squad where she serves as an administrative member, and as a Public Commissioner on the Montgomery County Commission on Veterans Affairs.  Jo also chairs the American Bar Association's Young Lawyers Division No Limits women's initiative and is the current Chair-Elect of the Bar Association of the District of Columbia Young Lawyers Section. Jo lives in Montgomery County with her husband Chris, daughter Ruth, and lab pup, Teddy.
Fundraising Vice President Elect / Caitlin Harvey

Caitlin Harvey has been a member of the Junior League of Baltimore since 2015. She has served on the Fund Development, Wise Penny, Placement, Fundraising Research, Evaluation and Development, and Investment committees throughout her tenure with the Junior League of Baltimore.
Caitlin is a graduate of Villanova University with a bachelor's in Civil and Environmental Engineering and business minor. Caitlin is a licensed professional engineer in New Jersey and Maryland and has her Project Management Professional (PMP) certification. During her professional career Caitlin has worked as a design engineer in land development and wireless telecom and has since transitioned into project management. Currently she works for Baltimore Gas & Electric as a project manager leading transformational changes initiatives.
Outside of the Junior League, Caitlin actively participates in her neighborhood association and is a tutor in math and science for girls in Baltimore City schools. She lives in the Brewers Hill neighborhood of Baltimore with her boyfriend and dog Siena.
Nominating Chair / Briana Czerwinski
Sustainer Vice President / Lauren Kline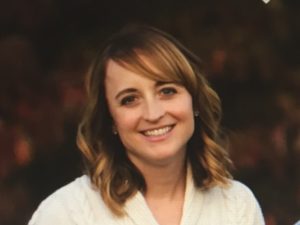 Lauren Kline has been a member of the Junior League of Baltimore since 2012.  She has served as Chair for the Scholarship and 5K Committees and as a member on the Fundraising, Transfer & Reclamation, Placement, and Nominating Committees.  Originally from Annapolis, Maryland, Lauren graduated with a Bachelor of Arts in Psychology at the University of Maryland, College Park.
She is an active member of the Baltimore Alumnae Chapter of Delta Gamma Fraternity, where she has previously served as President and VP Communications.  She currently serves as the Founders Day Chair.  Professionally, Lauren works as a Government Information Specialist. Her specialty is processing Freedom of Information Act requests.
Lauren lives in Baltimore County with her husband and two children.  She enjoys being outdoors and spending time with her family and friends.
Treasurer Elect / Jamison Kies
Jamison has been a member of the Junior League of Baltimore since 2017.  She has served on the Wise Penny Committee (2017-2019) and on the 5902 Committee (2019-2020) as the committee chair prior to this role.
Jamison graduated from the University of North Carolina at Chapel Hill in 2015 and moved to Baltimore in 2016 for graduate school.  She obtained her Masters in Health Administration from the Johns Hopkins Bloomberg School of Public Health in 2018.
Professionally, Jamison is the Clinical Services Manager for the division of General Internal Medicine at Johns Hopkins.  She manages three primary care practices within the School of Medicine as well as the Palliative Care service at Johns Hopkins Hospital.
Outside of her involvement with the Junior League of Baltimore, Jamison has remained connected with her sorority, Alpha Chi Omega, at a local and national level.  She is involved in the Baltimore alumnae chapter and is the Chapter President of UNC's virtual alumnae chapter.  She is also a Lifetime Engagement Volunteer and also works on a national team that supports alumnae efforts in promoting the sorority during recruitment.
Jamison lives in Federal Hill with her fiancé, Garrett, and dachshund, Davie.