2022-2023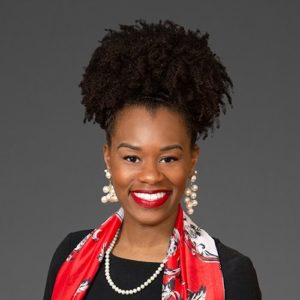 President  / Kara D. Beverly
Kara is a graduate of Villanova University and the Howard University School of Law. An experienced labor & employment attorney, Kara currently investigates reports of discrimination, harassment, and sexual misconduct at Johns Hopkins University and trains University community members on how to prevent all forms of discrimination in professional and academic environments. 
Kara has been a member of the JLB since 2016 and has served in various fulfilling leadership roles, including Partnership & Service Chair, Community Impact Vice President, Secretary, and President-Elect. 
In addition to the Junior League of Baltimore, Kara counts it a privilege to serve as a leader within other dynamic organizations that seek to improve the lives of women and families in Baltimore. Kara is a member of the Baltimore County Commission for Women and is the Co-Chair of the Commission's Public Policy Agenda Committee. She is also the Immediate Past President of the Board of Directors of the Women's Housing Coalition, an organization committed to breaking the cycle of homelessness by supporting families and individuals with permanent and affordable, service-enriched housing. An active member of Alpha Kappa Alpha Sorority, Incorporated for over 20 years, Kara serves as the Parliamentarian, Assistant Recording Secretary, and Connection & Social Action Committee Chairman of the Psi Phi Omega Chapter (East Baltimore). She is also the Board Secretary of Companions and Animals for Reform and Equity (CARE).  
A Prince George's County, MD native, Kara lives in Towson and enjoys spending time with her rescue dog.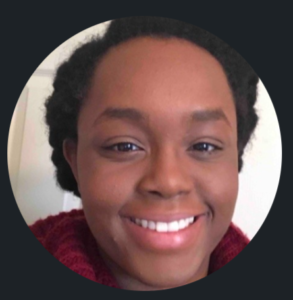 Secretary / Ty Baxter
Ty has been a member of the Junior League of Baltimore since 2017. She has served on the Partnerships & Service Committee, the Investment Committee, the Public Policy & Advocacy Committee, and served as Historian.  
She graduated from The University of Baltimore with a B.A. in History in 2021. During her time there, she was inducted into Phi Alpha Theta Honor Society and Omicron Delta Kappa Honor Society. Professionally, she is a Lead Research Analyst in the environment risk information services industry. 
Currently, she lives in Baltimore and in her free time likes to volunteer, read, travel, and spend time with family. 
Treas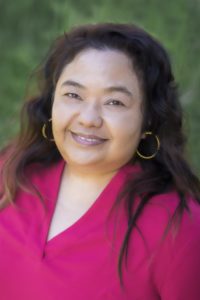 urer / JJ Vancura

Jennifer is originally from the Greater Baltimore area and has been a Junior League of Baltimore member since 2019. She studied political science as an undergraduate, and currently works in the financial services industry with her series 7 & 66 licenses and is looking to obtain her CAP® and CFP® designations. Also just completed the CNAP course 2/2022 and will be able to add that designation after working in the financial nonprofit space approximately 12/31/2022. She previously chaired the Partnership Review Committee, FY22's Treasurer-Elect and will be FY23's Treasurer. Very active in her sorority alumnae chapters, and recently completed her tenure as Alumnae Recruitment Information Chair and Membership Chair. In her spare time, she enjoys volunteering at Make-Studio in Baltimore, gardening, and bad television.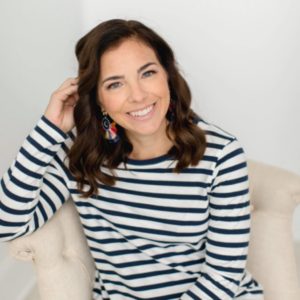 Treasurer-Elect / Liz Fisher

Liz has been a member of Junior League of Baltimore since 2021 and is serving as the Treasurer-Elect. Since 2008, Liz has been involved in the Junior Leagues of Washington, D.C. and Tampa. Prior League leadership positions have focused on public policy, member training, and community impact.   
Liz grew up in Howard County and is now happy to call Baltimore City home. She is a graduate of the University of South Carolina and University of Baltimore School of Law. She works as an attorney and lives in Homeland with her two sons. In the little spare time she has, you can find her at the yoga studio or hiking local trails.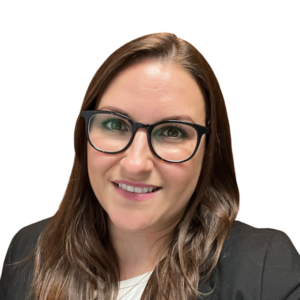 Communications Vice President / Samantha Bader

Samantha Bader joined the Junior League of Baltimore in the spring of 2019. She served on the Public Relations & Marketing Committee and later as the Chair of that committee. Sam joined the League looking to make an impact in Baltimore, grow her professional and leadership skills, and connect with like-minded women.
Sam loves helping people tell their stories by taking meaningful and sometimes complex information and presenting it
i
n a way that is digestible and compelling. She enjoys learning and talking about food, nutrition, farming, and food access. Professionally, she currently serves as the Communications Officer at the Foundation for Food & Agriculture Research (FFAR).
Sam earned a Master of Public Health degree from Cleveland State University and a Bachelor's degree in Exercise Physiology from Baldwin Wallace University. She is a yoga teacher, an avid gardener, and an above-average home chef.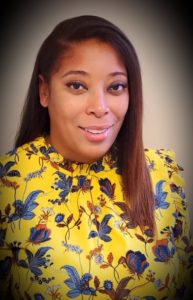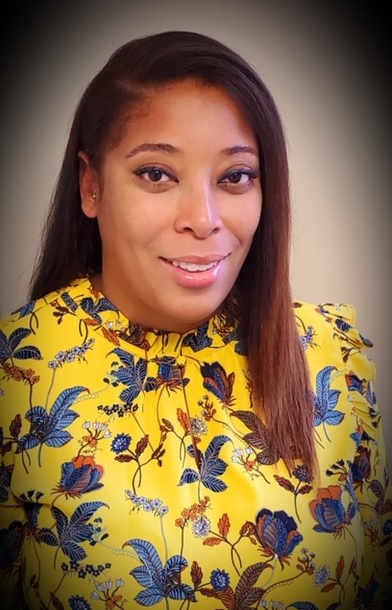 Community Impact Vice President / Casey Brent
Casey is a graduate of Mary Baldwin College, Virginia Commonwealth University, and University of Maryland, Baltimore. Currently the Director of Administration and Corporate Responsibility at Stella May Contracting, she has a wealth of knowledge and wide range of political and organizational development experience working under local and state government administrations in the economic development and public service sectors. During her tenure in the government sector, she oversaw a number of projects that contributed more than $100 million in economic impact to Baltimore City.  Prior to joining Stella May Contracting, she was the Director of Consumer Affairs and Commission Advisor at the Maryland Public Service Commission where she also regulated Maryland utilities through the agency's supplier diversity and workforce development initiatives. 
A native of Baltimore, Casey chose to join the Junior League of Baltimore not only to bolster her civic leadership background, but also to continue her passion in public service for citizens in the Greater Baltimore Region.  Since joining the League in 2017, Casey has served on the Wise Penny and Partnership & Service Committees. As Diversity, Equity, and Inclusion Chair she is excited to create educational and engagement opportunities for league members and Baltimore area stakeholders for years to come. 
In her free time, Casey remains active in Maryland politics, volunteers with several Baltimore-based non-profit organizations, serves as president of her neighborhood association, loves to travel, and imagines that she has her own Food Network show. 
Diversity, Equity, Inclusion & Belonging Vice President / Position to be filled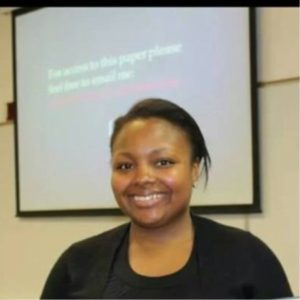 Fundraising Vice President / Justinia Carter

Justinia has been a member of the Junior League of Baltimore since the fall of 2018 and has served in multiple capacities on the Fundraising Council, including the Fundraising Vice President-Elect (2021-2022), Fund Development Committee Chair (2019-2021), and a member of the Fundraising Evaluation and Development (FRED) Committee (2018-2019). 
With over 16 years of management experience in various industries, from corporate retail, to historical societies, museums, and youth-centered nonprofits, Justinia brings a deep understanding of leading teams. She also has excelled in staff learning and development, data management and narrative-building, as well as asset-based community and stakeholder engagement.  
During her tenure in the JLB, Justinia seeks to merge her professional expertise and relationship-building, through the application of anti-racist anti-oppression (ARAO) practices, in order to help make a positive impact on the City that she loves. This proud alumna of Spelman College can be found living, working, volunteering – and of course, playing – in Baltimore City.  
Fundraising Vice President-Elect / Dr. LaShonda Cureton

LaShonda was born in Lancaster, South Carolina. She graduated in 2005 from Clemson University with a Bachelor of Science degree in Chemistry. She was granted a Doctor of Philosophy degree (Ph.D.) in Polymer Organic Chemistry from Virginia Polytechnic Institute and State University in December 2010. As a Postdoctoral Researcher for the U.S. Army Research Laboratory at Aberdeen Proving Ground, Maryland, she published technical reports on developing materials with potential use in military infrastructure. In 2013, she transitioned her scientific expertise to a career with the U.S. Food and Drug Administration as a Regulatory Review Scientist and then was promoted to Chemistry Team Lead. In addition to her team lead duties, she serves as a scientific reviewer for post-recycling processes and a scientific advisory member for the Codex Committee on Food Additives. She also is listed on the expert roster of the Joint Expert Committee on Food Additives. LaShonda's scientific contributions include publications in peer-reviewed journals, presentations at national conferences and symposiums, organizing national symposiums and developing international standards for harmonizing food safety and fair-trade practices.  
LaShonda has been an active volunteer on the boards of several civic, nonprofit, and community organizations including the Black Youth in Action Debutante Corporation, where she previously served as the Program Coordinator for ten years, and the Junior League of Baltimore, in which served as the Chair of the Scholarship Committee and is currently serving as Fundraising Council Vice President-Elect. She is Co-Committee Chair of the Ames United Methodist Church Scholarship Committee, where she has served as a member for over ten years. She is also an active member of Alpha Kappa Alpha Sorority, Incorporated. She previously served as chapter Vice President for the New River Valley graduate chapter and as the Chaplain and Standards Committee Chair for the East Baltimore City graduate chapter. Currently, she is serving as the Secretary of the East Baltimore City graduate chapter and is also active on several other committees within the chapter.  
In her spare time, Dr. Cureton enjoys spending time with friends and family, volunteering at church and community activities, and exercising. Her favorite quote is, "Progress over Perfection; Emerge Positive" because perfection is only tangible by the Creator, but progress is tangible by all of us.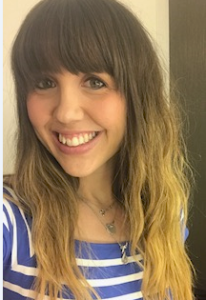 Membership Vice President / Chelsea Durbin

Chelsea has been a member of the Junior League of Baltimore since the fall of 2019. She joined the JLB because she was looking for ways to give back to her community, enhance her leadership skills, and connect with like-minded women. Prior to her role on the Board of Directors, she served as Co-Chair of Meetings and Socials and Chair of Partnership Review.  
Chelsea attended Fort Hays State University where she obtained a B.S. in Organizational Leadership, Arkansas Tech University where she obtained an M.S. in Higher Education and College Student Personnel, and Notre Dame of Maryland University where she completed a post-masters certificate in Educational Leadership. Chelsea is currently completing her Doctorate at Morgan State University in Community College Leadership.  
Professionally, Chelsea works as the Director of Admissions at Howard Community College in Columbia, Maryland. She has extensive experience in higher education ranging from for profit education, private four-year education, public four-year education and community college education. She has a passion for college access, first generation college support and community outreach.  
In her free time, Chelsea enjoys traveling, hiking, camping, gardening, enjoying brunch with friends and spending time with her husband Ryan and their three cats.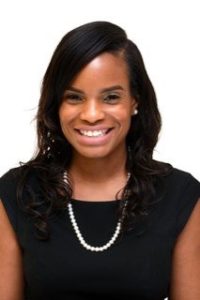 Nominating Chair / Marla Johnson

A native of the Baltimore area, Marla has been a member of the Junior League since the spring of 2019. She joined the Junior League of Baltimore because she is passionate about serving and being actively and thoughtfully involved in her community. She has served on the Membership Outreach Committee (2019-2021) and the Nominating Committee (2021-2022). Outside of JLB, Marla serves on the advisory board for Reading Partners Baltimore and is active with her neighborhood association. She also serves as a docent for the Baltimore Museum of Legal History.  
Marla is a graduate of Princeton University and Duke University School of Law. Professionally, Marla is an Administrative Appeals Judge for the United States Department of Health and Human Services.  
A proud resident of downtown Baltimore, Marla enjoys patronizing Baltimore's many outstanding restaurants. Marla also enjoys exercising along Baltimore's scenic waterfront and learning about different cultures and peoples through travel.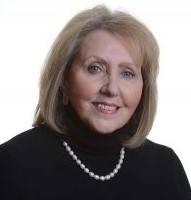 Sustainer Vice President /Deb Kennedy

Deb has been a Registered Nurse for 50 years. She graduated from Church Home & Hospital School of Nursing and later received a BSN and MS in Nursing from the University of Maryland. Deb is a member of Sigma Theta Tau International Honor Society of Nursing, known as Sigma, and enjoys a lifetime appointment as President of her Alumni Association.
Deb joined the JLB in 1987 and served on various Community projects such as Teen Outreach, The Baltimore Baseball League, The Ronald McDonald House, and The Florence Crittenton Home. In 1992, she was elected President of the JLB and was thrilled to serve during the opening of Nordstroms and the 10th Holiday Pops — she even got to throw out the first ball at an Orioles game!
Since serving as President, Deb remains active within the League, especially through The Wise Penny and the Treasures & Trinkets Sale. She also prioritizes community involvement and has served on the Board of numerous nonprofit organizations, excelling in producing fundraising events. Her main focus, however, is supporting people with substance use disorder and organizations that assist them, such as the Daniel Carl Torsch Foundation, named for her nephew.