2021-2022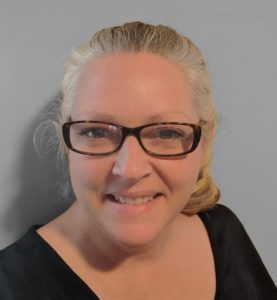 President  / Christine Peterson
Originally from New York, Christine settled in Baltimore after several years on the political campaign trail.  She joined the Junior League of Baltimore in 2015 at the urging of a friend and served on several committees and as Placement Chair before being nominated as President Elect.  Outside of JLB, Christine is a facilitator for #IamRemarkable, a Google initiative dedicated to empowering women and underrepresented groups to celebrate their achievements and challenge the social perception around self promotion.  She also serves as a pro bono attorney for The Community Law Center, a nonprofit firm that provides legal services to community and nonprofit organizations throughout Maryland to promote stronger nonprofits and more vibrant neighborhoods, and has been an ambassador for the Baltimore Office of Sustainability since 2017.  Christine is active with her local bar association, neighborhood community association, and various committees at the Baltimore City Public School her children attend, and in any given season can be found serving as coach or assistant coach for youth sports programs.
Christine proudly lives in Baltimore City with her family and enjoys traveling, spending time outdoors and experimenting with urban agriculture in her city garden.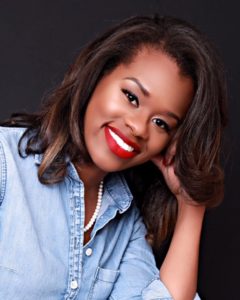 President Elect / Kara Beverly
Kara is a graduate of Villanova University and the Howard University School of Law. An experienced labor & employment attorney, Kara currently investigates reports of discrimination, harassment, and sexual misconduct at Johns Hopkins University and trains University community members on how to prevent all forms of discrimination in professional and academic environments.
In addition to the Junior League of Baltimore, Kara counts it a privilege to serve as a leader within other dynamic organizations that seek to improve the lives of women and families in Baltimore. Kara was recently appointed to the Baltimore County Commission for Women and is the Co-Chair of the Commission's Public Policy Agenda Committee. She is the Immediate Past President of the Board of Directors of the Women's Housing Coalition, an organization committed to breaking the cycle of homelessness by supporting families and individuals with permanent and affordable, service-enriched housing. An active member of Alpha Kappa Alpha Sorority, Incorporated, Kara serves as the Parliamentarian and Assistant Recording Secretary of the Psi Phi Omega Chapter (East Baltimore) and the Vice Chairman of the sorority's North Atlantic Region Constitution & Bylaws Committee. She is also the Board Secretary of Companions and Animals for Reform and Equity (CARE) and  serves as a member of the Young Hearts Board, the young professional arm of the American Heart Association-Maryland. A Prince George's County, MD native, Kara lives in Towson and enjoys spending time with her rescue dog.
Treas

urer / Jamison Kies
Jamison has been a member of the Junior League of Baltimore since 2017.  She has served on the Wise Penny Committee (2017-2019), on the 5902 Committee (2019-2020) as the committee chair, and as the Treasurer Elect (2020-2021) prior to this role.
Jamison graduated from the University of North Carolina at Chapel Hill in 2015 and moved to Baltimore in 2016 for graduate school.  She obtained her Masters in Health Administration from the Johns Hopkins Bloomberg School of Public Health in 2018.
Professionally, Jamison is the Clinical Operations Manager for the division of General Internal Medicine at Johns Hopkins.  She manages three primary care/ internal medicine practices within the School of Medicine, as well as the Palliative Medicine service at Johns Hopkins Hospital.
Outside of her involvement with the Junior League of Baltimore, Jamison has remained connected with her sorority, Alpha Chi Omega, at a local and national level.  She is involved in the Baltimore alumnae chapter and is the Chapter President of UNC's virtual alumnae chapter.  She is also a Lifetime Engagement Volunteer on a national team that works to support alumnae engagement, activities, and chapter support.
Jamison lives in Riverside with her fiancé, Garrett, and dachshund, Davie.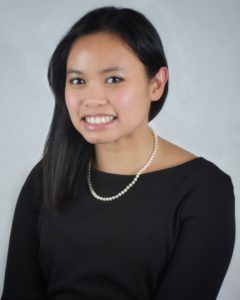 Secretary / Hannah Wright
Hannah has been a member of the Junior League of Baltimore since the spring of 2019. She joined the JLB because she wanted more opportunities and mentorship for enhancing her volunteer and leadership skills. Prior to her role on the Board of Directors, she served as the Chair-Elect and Chair of the Personal & Professional Development Committee.
Hannah attended Texas Tech University where she obtained a B.S. in Biology with a minor in History. She spent 6 years living in Salt Lake City, UT, eventually attending the University of Utah where she earned a Master of Science in Public Health. During graduate school she participated in student leadership and was inducted into the Delta Omega Honorary Society in Public Health.
Professionally, Hannah's work focuses on the statistical component of public health research and her research interests include women's health, health disparities, and continuous quality improvement in health systems. She has worked in public health policy and rare disease cohort studies. Currently, she serves as an associate providing analytic support at an independent research institute.
In her free time, Hannah enjoys traveling, running, meeting up with friends at her favorite Hampden eateries, baking, and relaxing with her husband Phillip and their English bulldog.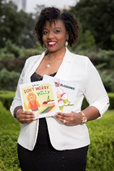 Diversity, Equity, Inclusion Chair / Elizabeth Unaeze
As a graduate of Louisiana State University in Sociology and Psychology with over 8 years of crisis management, emergency preparedness, resources, and suicide support experience, Liz felt Junior League aligned with her personal and professional aspirations that are heavily geared towards diversity, equity, inclusion, transparency, and volunteerism while remaining proximate in community building. She is the owner of a children's publishing company called Simple Little Publishings where she writes and elevates books geared towards self-care for kids and the development of early coping skills.
Liz began her membership journey in the Baton Rouge, Louisiana league while her husband was deployed in hopes to find like-minded women to build community with. After receiving relocation orders, Liz transferred to the Junior League Baltimore league and was not disappointed. As a Marine Corps spouse, mother of 4, entrepreneur and professional currently working for Teach For America, Junior League has truly been a support throughout frequent travel, relocation, and occasional deployments. She considers each league she has been and will be a part of a privilege and an invaluable opportunity for women to give and grow.

Nominating Chair / Sarah Ebeling
Sarah has been a member of the Junior League of Baltimore since the fall of 2015. She joined the JLB as a way to engage with other like-minded women and give back to the community.  Prior to her role on the Board of Directors, she served in every capacity on the Wise Penny Committee – as member, Chair-Elect, and most recently, Chair.
An alum of the JLB's neighbor, Loyola College in Maryland (now Loyola University Maryland), Sarah earned her B.A. in History with a Minor in Gender Studies.  She then continued her professional studies and graduated from the University of Baltimore School of Law.
Professionally, Sarah is an attorney at the Law Offices of Frank F. Daily, P.A. She focuses her practice on the defense of insureds involving personal injury, construction, and environmental tort claims in both state and federal court.  In her experience, she has also represented classes of consumers harmed by violations of federal consumer protection laws as well as individuals involved in business-related disputes.  She is actively involved in the Maryland State Bar Association, most recently serving as Chair of the Maryland Oyster Recovery Project, a subcommittee of the Young Lawyers' Public Service Committee, and the Baltimore County Bar Association.
In her free time, Sarah enjoys traveling, completing DIY home renovation projects, antiquing and thrifting (especially at the Wise Penny), boating, and spending time with her husband and newborn son.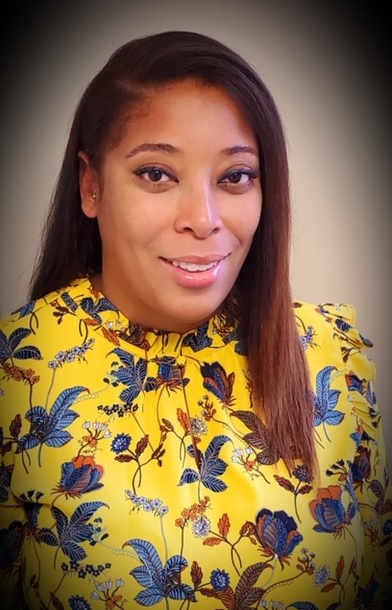 Community Impact Vice President / Casey Brent
Casey is a graduate of Mary Baldwin College, Virginia Commonwealth University, and University of Maryland, Baltimore. Currently the Director of Administration and Corporate Responsibility at Stella May Contracting, she has a wealth of knowledge and wide range of political and organizational development experience working under local and state government administrations in the economic development and public service sectors. During her tenure in the government sector, she oversaw a number of projects that contributed more than $100 million in economic impact to Baltimore City.  Prior to joining Stella May Contracting, she was the Director of Consumer Affairs and Commission Advisor at the Maryland Public Service Commission where she also regulated Maryland utilities through the agency's supplier diversity and workforce development initiatives.
A native of Baltimore, Casey chose to join the Junior League of Baltimore not only to bolster her civic leadership background, but also to continue her passion in public service for citizens in the Greater Baltimore Region.  Since joining the League in 2017, Casey has served on the Wise Penny and Partnership & Service Committees. As Diversity, Equity, and Inclusion Chair she is excited to create educational and engagement opportunities for league members and Baltimore area stakeholders for years to come.
In her free time, Casey remains active in Maryland politics, volunteers with several Baltimore-based non-profit organizations, serves as president of her neighborhood association, loves to travel, and imagines that she has her own Food Network show.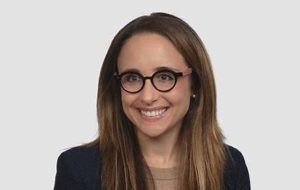 Communications Vice President / Mary McCudden 
Mary has been a member of the Junior League of Baltimore since 2019. She has served on the Meetings and Socials Committee (2020) and as the chair of the Partnership & Service Committee (2020-2021). Professionally, Mary is a management-side employment attorney with Jackson Lewis, PC, a 950+ attorney law firm with offices in major cities nationwide. Mary's practice is devoted to helping employers develop proactive strategies, strong policies and business-oriented solutions to cultivate high-functioning workforces that are engaged, stable and diverse, and share her clients' goals to emphasize inclusivity and respect for the contribution of every employee.
Mary is also a member of the board of Court Appointed Special Advocates ("CASA") of Baltimore. CASA of Baltimore's mission is to provide court appointed special advocates to speak for the interests of abused and neglected children involved in Baltimore's juvenile court system to encourage reunification, help them find a permanent family, and reach their full potential.
Originally from New Jersey, Mary relocated to Maryland in 2017. Mary now resides in Baltimore County with her husband. Mary and her husband are members of Baltimore Yacht Club and enjoy spending their summers on the Chesapeake Bay.

Membership Vice President / Olivia Haarz
Olivia joined the Junior League of Baltimore in 2019 as a way to meet other like minded women and give back to the community. Before joining the Board of Directors she served as Chair Elect, and most recently Co Chair, of the Membership Outreach Committee where she was responsible for recruiting and training both the League's Fall and Spring New Member Classes.
Olivia is a graduate of James Madison University and the University of Baltimore School of Law. She has always enjoyed volunteer work and was actively involved in Circle K International during college where she planned and participated in numerous volunteer projects including tutoring elementary school students and planning fundraising events for the organization's partnership with UNICEF in connection with its global campaign to eliminate maternal and neonatal tetanus. While in law school Olivia also served as the Phi Delta Phi Legal Honor Society's liaison for the Lawyers' Campaign Against Hunger.
Professionally, Olivia works as an attorney for Liberty Mutual where she defends Liberty's insureds in various litigation matters.
In her free time Olivia enjoys spending time with her husband and their fur babies, traveling, hiking, reading, running, and yoga.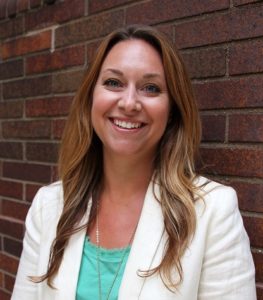 Fundraising Vice President / Emily Sollenberger Dobbins

Emily has been a member of the Junior League of Baltimore since 2015. Previously, she served as the VP of Communications, chaired the Fundraising Events Committee, Personal & Professional Development committee, and Done In A Day committee; and was a member of the Partnership & Service and Flashback 5K committees.
Professionally, Emily is the Program Director, Arts Services at the Maryland State Arts Council, where she works with a team who encourages and invests in the advancement of the arts for all Marylanders. Emily works directly with arts organizations and independent artists across the state through a variety of grant programs and initiatives. Prior to MSAC, Emily raised funds for nonprofit arts organizations rooted in Baltimore City.
Emily obtained her Master of Arts in Arts Administration from the Savannah College of Art and Design, and her Bachelor of Arts in Art and Business from Muskingum College. Originally from Ohio, Emily has called Baltimore home since 2010. She lives in Mt. Vernon with her husband, where you will find her working on home renovations, rearranging artwork and furniture, or actively working on knitting projects.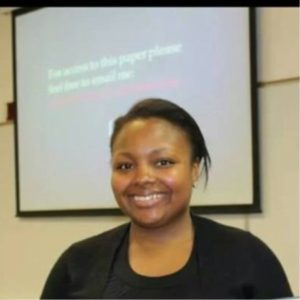 Fundraising Vice President Elect / Justinia Carter 
Justinia has been a member of the Junior League of Baltimore since the fall of 2018. Serving in various capacities on the fundraising council, including chair of the fund development committee and a member on the fundraising evaluation and development committee.
With over 10 years in retail management and five years in education-centered nonprofit work, Justinia brings a deep understanding of leading teams, training, data management, and organizational support and development. During her tenure in the JLB, she seeks to bring her professional expertise and passion for community engagement together in order to help make a positive impact on the city that she loves. Justinia is an alumnae of Spelman College, living, working and volunteering in Baltimore City.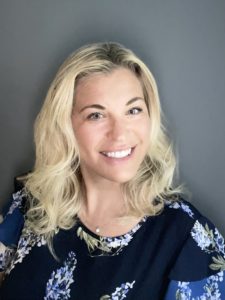 Sustainer Vice President /Carrie Barnhill

Carrie Barnhill has been a member of the Junior League of Baltimore since 2010.  She has served in several leadership roles on the Board of Directors over the years, including Secretary (2015-2017) and Nominating Chair (2017-2018).
Professionally, Carrie recently joined Procore Technologies, Inc, a SAAS company in California, to build out their public company governance program following their IPO. Prior thereto she worked at Under Armour for 15 years, managing their Corporate Governance program and running Legal Operations for a 55+ global team. She earned her MBA from Johns Hopkins University in 2015 and her Bachelor of Arts from the University of Maryland, Baltimore County.  Originally from Syracuse, Carrie resides in Roland Park with her husband, two kids, and two dogs.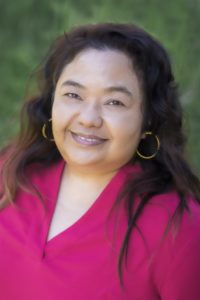 Treasurer Elect / Jennifer Vancura

Jennifer is originally from the Greater Baltimore area, and has been a Junior League of Baltimore member since 2019. She studied political science as an undergraduate, and currently works in the financial services industry with her series 7 & 66 licenses, and is looking to obtain her CAP® and CFP® designations. She recently chaired the Partnership Review Committee, and is looking forward to her slated position as Treasurer-Elect. Jennifer  is very active in her sorority alumnae chapters, and recently completed her tenure as Alumnae Recruitment Information Chair and Membership Chair. In her spare time, she enjoys volunteering at Make-Studio in Baltimore, gardening, and bad television.